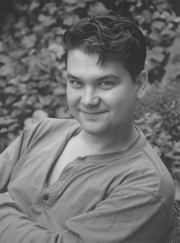 Martin T. Sherman (born in Tampa Bay, Florida, November 28th, 1966) is an American actor who provides voices for the US narration of Thomas the Tank Engine and Friends.
He started acting around the age of 9 at a local Jewish community center in Florida. He also provides voices for several video games. One of his well known roles is Pac-Man from the "Pac-Man World" series.
Ad blocker interference detected!
Wikia is a free-to-use site that makes money from advertising. We have a modified experience for viewers using ad blockers

Wikia is not accessible if you've made further modifications. Remove the custom ad blocker rule(s) and the page will load as expected.